Have any of you guys had a tiring week or day and you just want to sit back and relax? Well I have and I sure know some of the best products you could use to help you relax. Usually the day in which I want to relax would be on a weekend, I would start with a bath. The best thing to help you relax is indeed a bath, I love to use any type of Lush Products. They are seriously the best and they have amazing items for baths. The products I love to use the most are their bath bombs which come in a variety of shapes and colors. plus they are so fun to watch once you place them in your tub and the end result is always the best. The Bath Bomb I currently have been using is Intergalactic and it is really pretty. Once you place it in the water it immediately turns into a deep blue color which is calming and relaxing, also did I mention that the water then will have gold glitter specks as a result from the bath bomb. Other bath bombs that I have loved are the Experimenter, Big Blue, and Tisty Tosty. I also purchased a couple of bubble bars that I haven't tried yet and they are Milky Bath, Big Bang, The Comforter, Blue Skies and Fluffy white clouds, and a french kiss. Check out their website to see more images of the products and their benefits  http://www.lushusa.com/ and they have https://www.lushmena.com/ .
Another one of their products that I love to use are their face masks, Omg they are really amazing and they do help your skin. One of my favorite's is the Cupcake Mask which helps with teenage skin and calms breakouts plus it smells like chocolate so yup :).  I also love using there cup o coffee mask and the mask of magnaminty. Those are some of the best face masks that I have tried and I can't wait to go and buy more.
I also really enjoy this brand called Sanctuary Spa and if you live in Kuwait then you can find them at Boots. I really love their sea salt scrub and it's really moisturising. Trust me when I say this it will leave ur skin moisturizer for the whole day. Plus it's really great to put on your face. I also love another one of their scrubs the hot sensual scrub. What's cool about this is that when u apply the scrub and start rubbing it becomes really warm and soothing for your skin. They also have many more amazing products that are really nice like there bubble bath liquids. Check it out on http://www.boots.com/en/Sanctuary-Spa/Bath-and-body/ .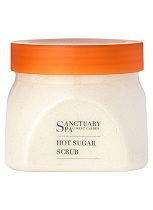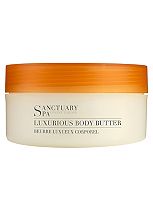 Another product/brand I like to use is candles by Bath and Body Works. They seriously have a great line of candles with amazing scents. Personally I love the Autumn candle that comes seasonally and I just got it and I am super excited to use it. As well as the Anti-Stress Relief, Mahogany Teakwood, Warm Vanilla Sugar, Japanese Cherry Blossom,etc. They are all amazing and have different and unique scents that will amaze and please you. Check them out on http://www.bathandbodyworks.com/family/index.jsp?categoryId=4147333&cm_sp=FO-_-Home+Fragrance-_-3-Wick+Candles&cp=12586994.12936192 .

Those are some of the products that I enjoyed and really love using when stressed out or just need a break. I hope you guys take into consideration of these products and try them out. Trust me on these products that I recommend cause they are amazing and great for your skin as well as great for you to use whenever you want to.
Love, Miss Talks xoxoxoxo